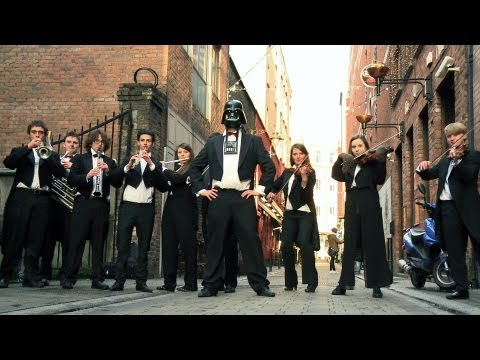 HAVE SOME PENGUINS CHASING A BUTTERFLY
1 tag
Guhhhhh Vandy vs. Kentucky tonight
I'll make this brief: Vanderbilt is terrible at basketball this year by anyone's standards. Kentucky was mediocre by Kentucky standards until a goblin in Florida's goalpost roasted Nerlens Noel's knee into oblivion. Now, if the Cats' play against Tennessee last Saturday is any indication, Kentucky might be awful by just NORMAL standards. This makes for a real happy...
Watch
matt-t: Dave Chappelle - Black Bush CRADLE OF F**KIN' CIVILIZATION.
More soccer and UK basketball stuff
Haven't written much about much of anything lately; having 2 kids under 3 will do that. Part of the reason is I'm more or less melancholy (thanks, KSK!) about Kentucky basketball, Vandy basketball, and just not obsessed enough with recruiting to talk much about Kentucky football yet. Although, yay Coach Stoops for doing a better job recruiting in the past month than any previous UK...
On the Vandy/Kentucky Game and English Soccer er...
The above image is the first thing that comes up when you google image football, therefore that's a football. In no way is that result, and the fifty or so after it, influenced by the fact that google knows where I entered that search, where I live, what I ate this morning, and how many poopy diapers I changed last night while trying to get my 7-week old son to eat a goddamn bottle at 3am....
4 tags
I guess I have to talk about the...
I'm loath to spend much time discussing tomorrow's titanic struggle because I'm so down on Kentucky's chances to win the game. My impressions of Kentucky basketball this year are borne out of the realization that last year's NCAA Tournament winning team may have been one of the best basketball teams OF ALL TIME, but, try as I might, I can't help but compare this...
3 tags
Kentucky is doing the right things in football?
I'm Ron Burgundy? Reports abound today confirming that Texas Tech offensive coordinator Neal Brown is coming to Kentucky to assume the same position for a bunch of money, bringing his wide receivers and running backs coaches with him. I'm excited to get all three, but more intrigued with the idea that Mark Stoops/Mitch Barnhart is actually putting together a staff to address, you...
"It's gone in recent years from a niche item favored by a cult of bourbon..."
– The Bourbon Everyone Wants But No One Can Get Pappy van Winkle, y'all. 50% of the operators of this Tumblr have tried it. The remaining 50% are jealous. (via usatoday) Fortunate to a) know a Van Winkle and b) understand that the 15 year is probably better than the 21, but whatever's clever.
"They were so enraged they hardly felt the BBs. But Kevin had something they..."
– The "Home Alone" novelizations are horrifying torture porn (via slacktory)
3 tags
Sporting goings on in the Commonwealth
This has probably been the biggest news week in Louisville and the rest of the counties for a long long time. Kentucky hires a new football coach, Mark Stoops. I'm pleasantly excited about what he may bring to the table for UK football. Louisville is the newest member of the ACC. That, in all honesty, is really great for UofL. Western Kentucky is now in the CUSA. Whatever, I guess...